Stone grab Raptor
The stone grab with unshakeable grip
Thanks to Raptor, transporting large and heavy bricks on a construction site becomes a simple operation. With its gripper elements, the robust and intelligently designed brick gripper firmly "bites" into different types of brick and lets go as soon as the brick is put down. With Raptor, all brick formats can be transported.
Easy and safe transport of bricks

Thanks to an internal handle, it is possible to place the bricks directly on the wall

Longevity due to armoured wear points

Comfortable operation by radio remote control of the STEIN-REX® 2.0 – only using the thumb with simultaneous adjustment of the gripper

Custom solutions possible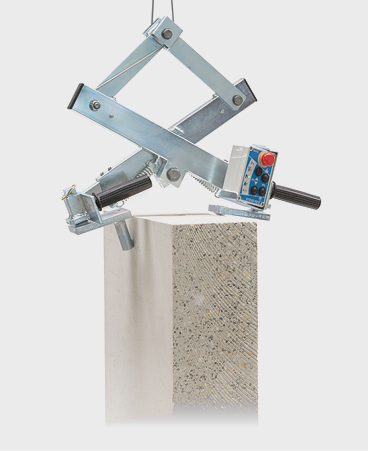 Free consultation
Sand-lime brick reversible insert
For picking up medium-sized sand-lime bricks more quickly and easily
Say goodbye to the time-consuming system of repacking bricks onto the palette: with our sand-lime brick reversible insert for the Raptor brick gripper, we make transporting medium-sized sand-lime bricks significantly quicker and easier. How does it work? The grip inserts can be very easily re-positioned to have the grip bolts facing either inwards or outwards. In doing so, the grip form can be changed in no time to suit your current requirements. This means that you can avoid the inconvenience of repacking bricks onto the palette. The sand-lime brick reversible insert can lift medium-sized bricks ranging from individual bricks to an entire pallet row (4 bricks). This tool accelerates and simplifies the entire work process.
By simply re-positioning the grip inserts, you can set the following types of grip: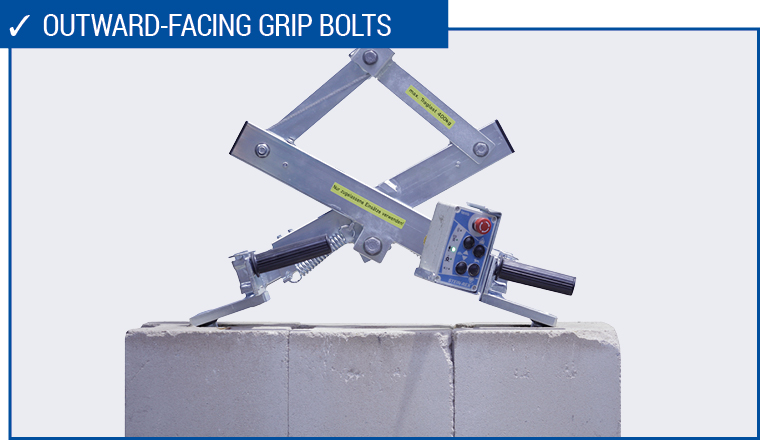 Areas of application
Used to quickly create longer sections of wall
Gripping 3 and 4 bricks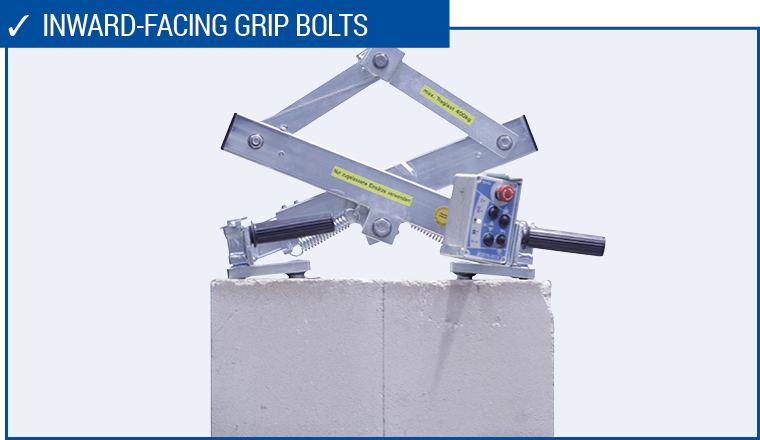 Areas of application
Used to create corners
Connections to existing walls or short sections of wall
Gripping 2 and 3 bricks
Laterally gripping individual bricks
More efficient work processes

Reducing costs

Reducing strain on the body

Easy to handle

Flexible to use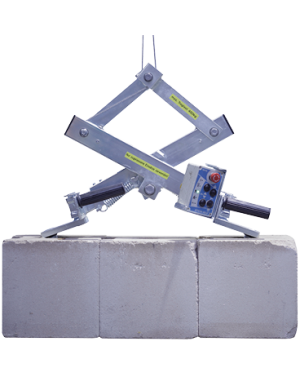 Free consultation
Raptor Jumbo
The grabber double pack: grabs two stones at once
With the newly developed Raptor Jumbo grabber double pack from Schulte Transportsysteme, two YTONG Jumbo blocks can be bricked up with one crane. This can be used to create 120cm of brickwork with a layer height of 49.9cm or 62.4cm in the shortest possible time.
Very economical construction progress

Setting for one or two Ytong blocks

Time-saving adjustments

Ergonomic operation

Secure hold due to micro positive locking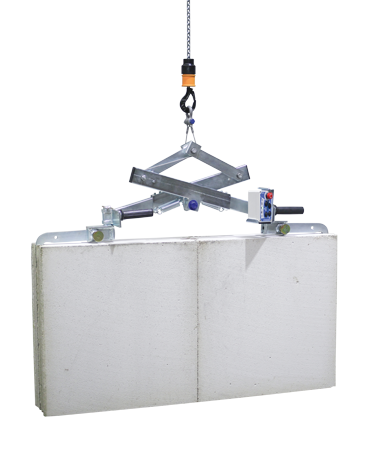 Free consultation
Two blocks with one crane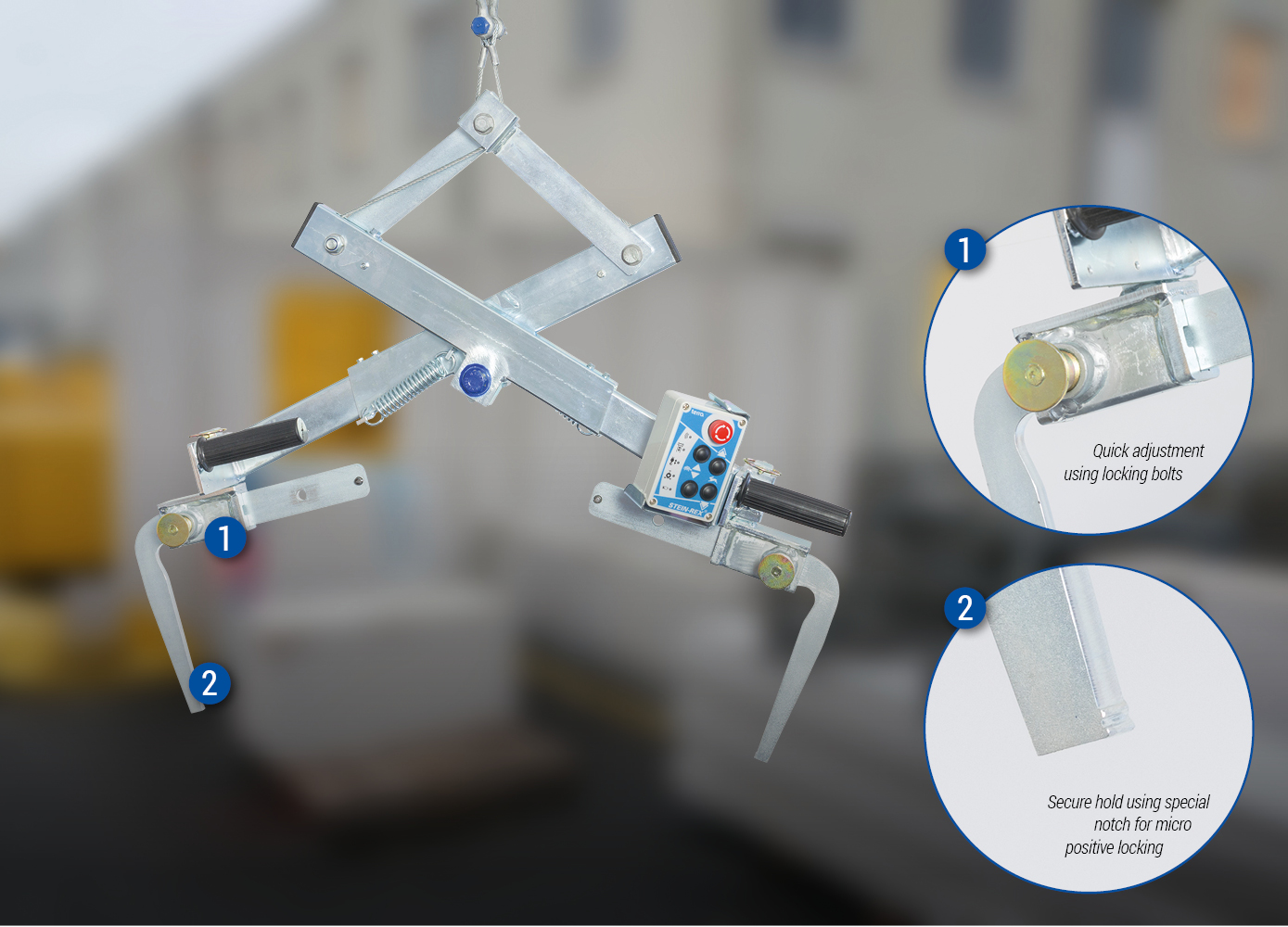 Our services
Purchasing ad part-exchange